Certificate of Appreciation from the University of Newcastle
Foot Bio-Tec orthotic footwear has been chosen by The University of Newcastle's Indigenous and Torres Strait Islander High Risk Foot Clinic in the treatment & management of foot complications amongst high-risk individuals from these groups.  Underlying causes of poor indigenous health have been attributed to include poor nutrition, poor education & unemployment, low income, economic & social exclusion, and sub-standard sanitation & housing.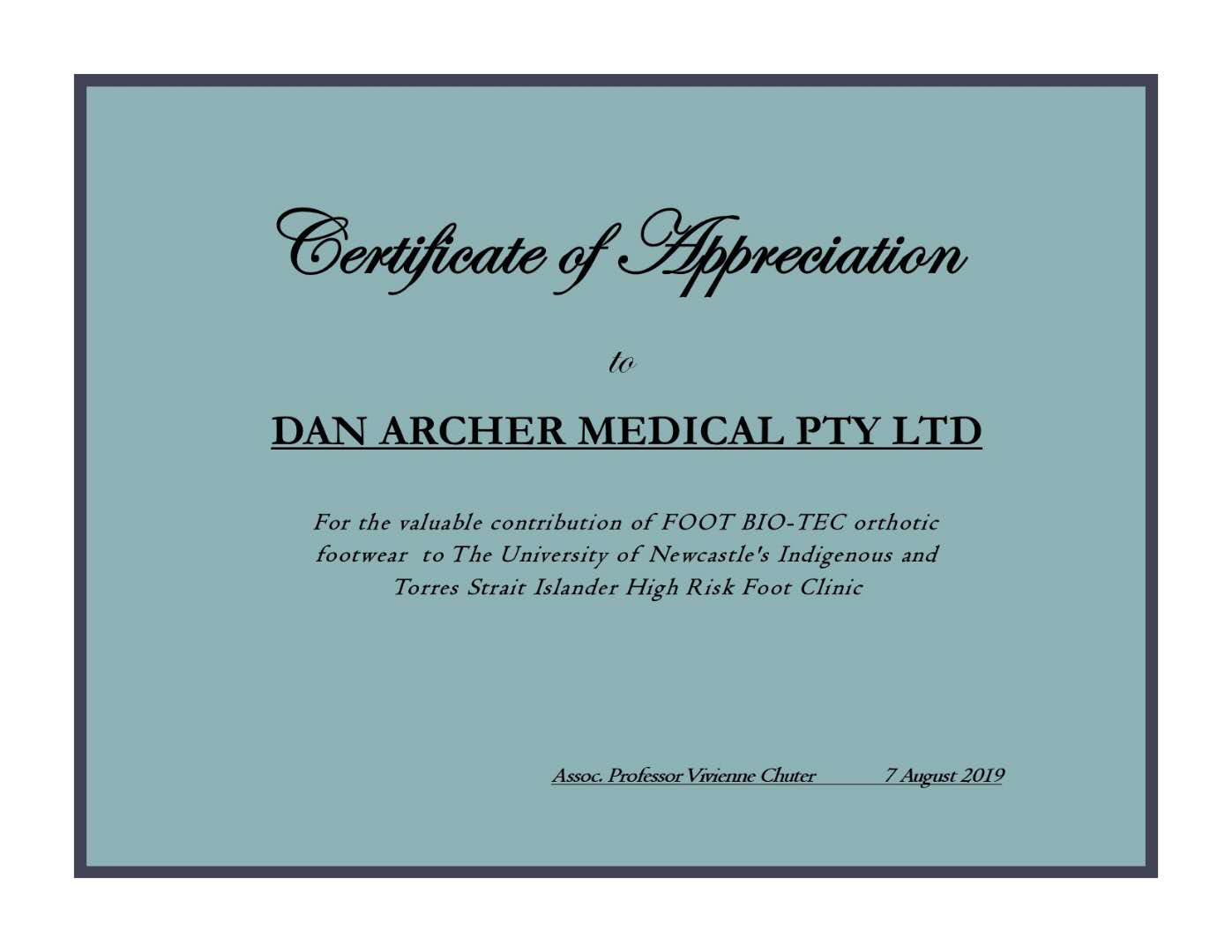 Foot Bio-Tec CPD Event
No matter what questions you have about the foot ——CPD event delivers.
With the lectures presented in the event, our clients had an opportunity to understand the nature of the foot.
In this professional event, multiple highly respected academics and clinicians delivered a number of very informative educational lectures.
Associate Professor Vivienne Chuter, from The University of Newcastle, gave a very interesting and educational presentation regarding the foundations of foot and lower limb Bio-mechanics. Of particular interest, she described numerous significant pathological conditions, diseases and potential damage which may ensue as a result of excessive pronation of the foot.
Associate Professor Chris Zaslawski from the University of Technology Sydney spoke in-depth about the evidence and practice underpinning the current status of acupuncture in the treatment of musculoskeletal conditions.
The advantages and benefits of lower limb joint mobilisation were comprehensively explained and demonstrated by Chiropractor Dr. Mehieddin Ghosn. Many attendees took the opportunity to learn and practice valuable new therapeutic mobilisation methods.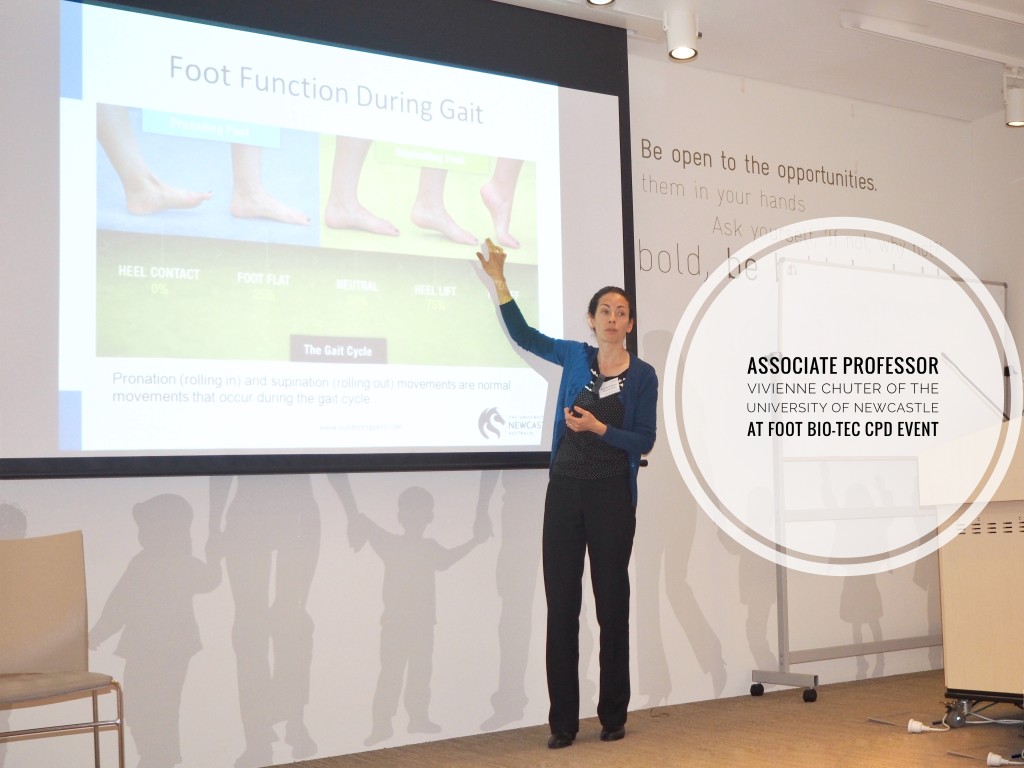 Associate Professor Vivienne Chuter from The University of Newcastle.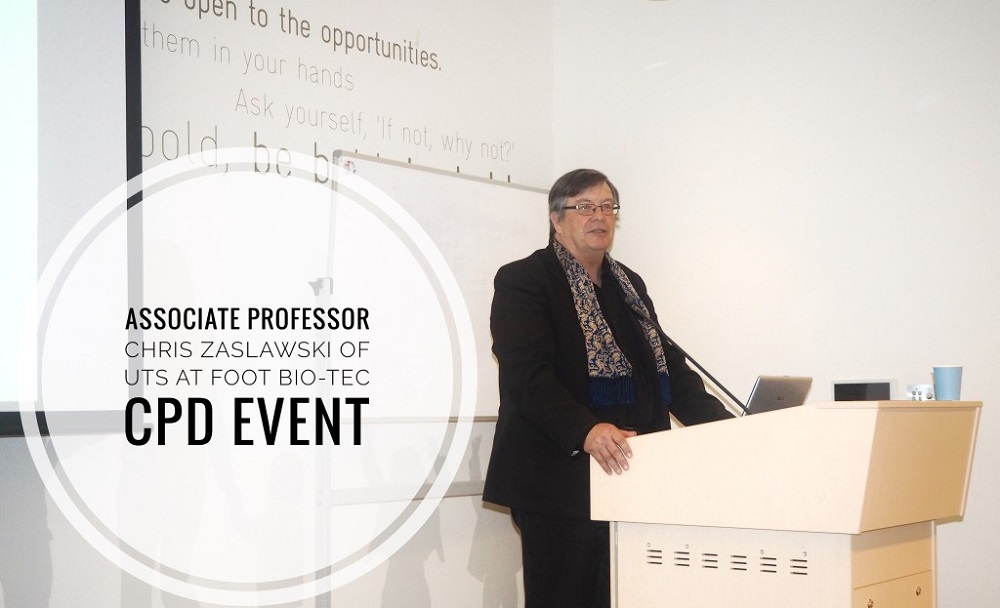 Associate Professor Chris Zaslawski from University of Technology Sydney.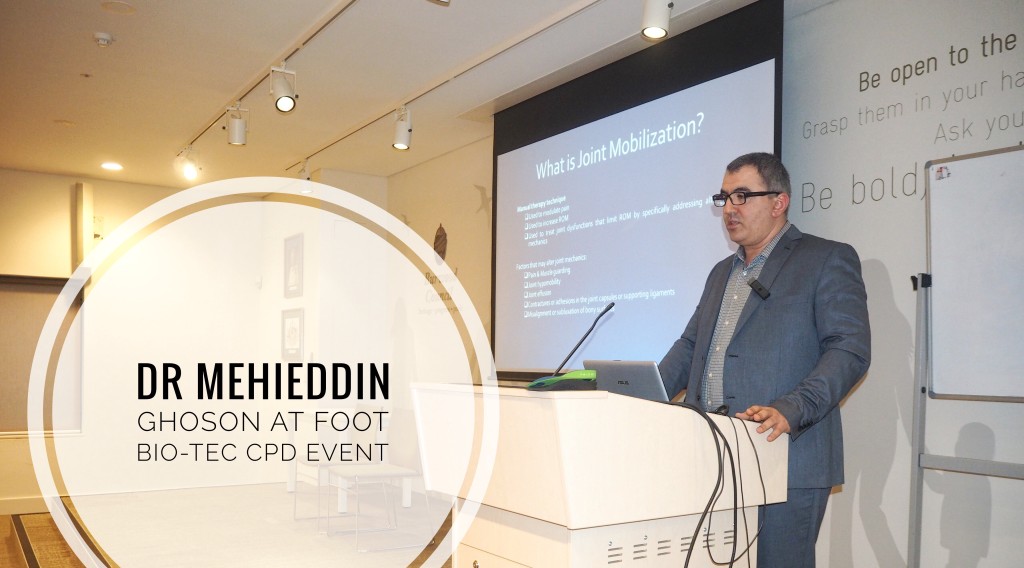 Dr. Mehieddin Ghosn DC Chiropractor
Foot Bio-Tec CPD Event 2016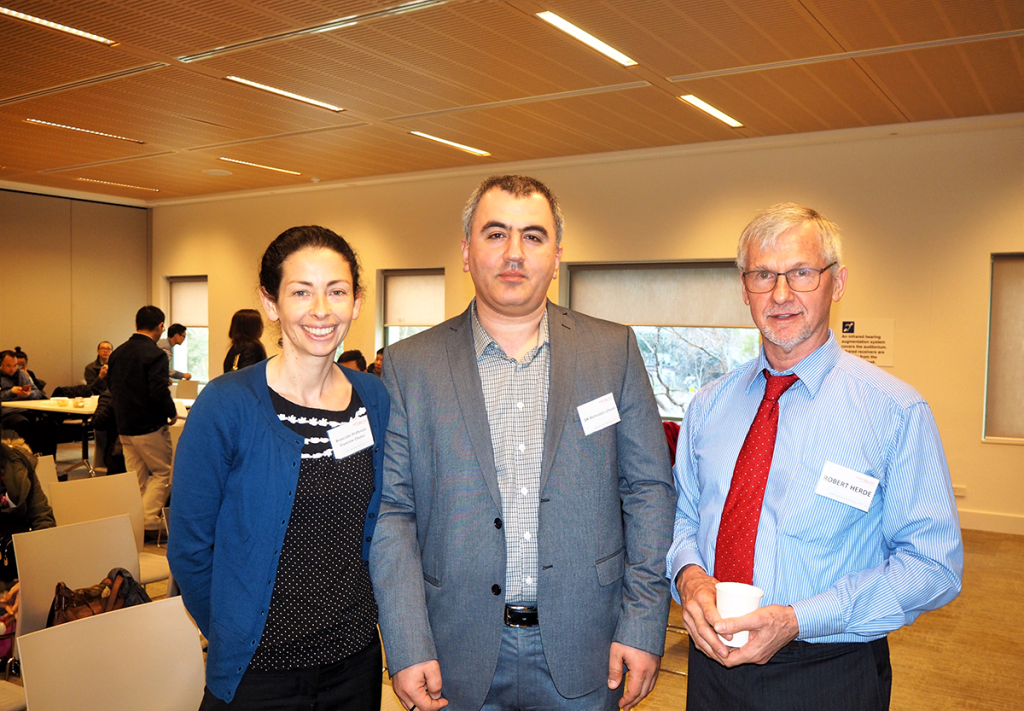 Associate Professor Vivienne Chuter, Dr Mehieddin Ghosn and Product Manager Robert Herde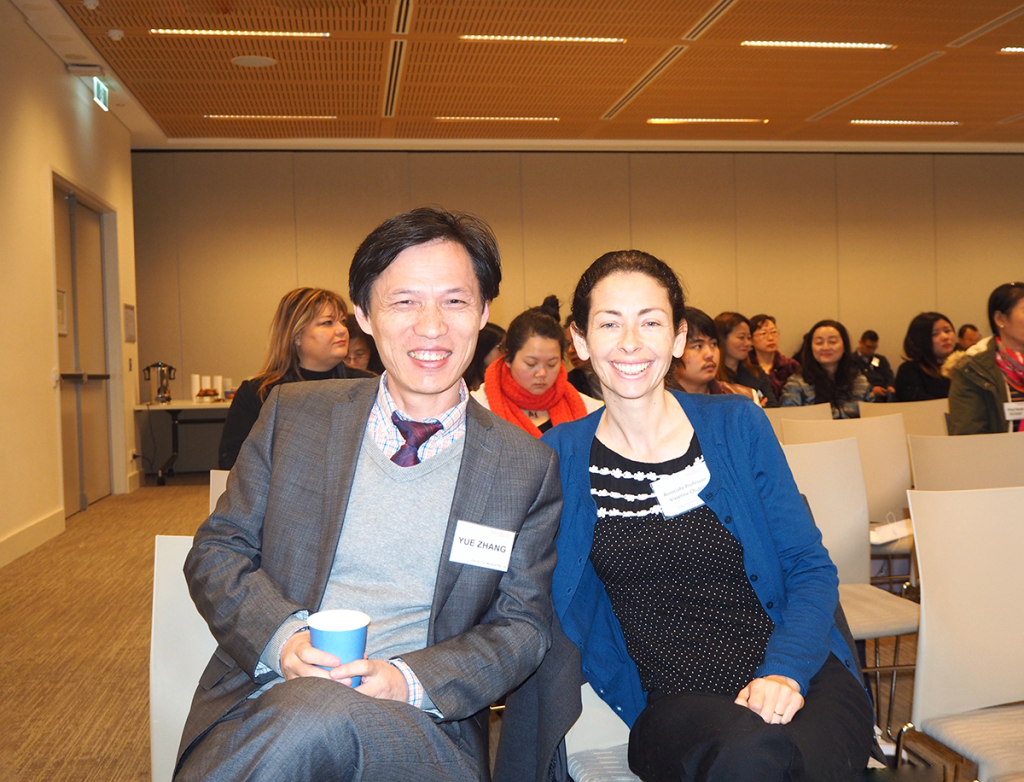 CEO of Foot Bio-Tec Daniel Zhang with Associate Professor Vivienne Chuter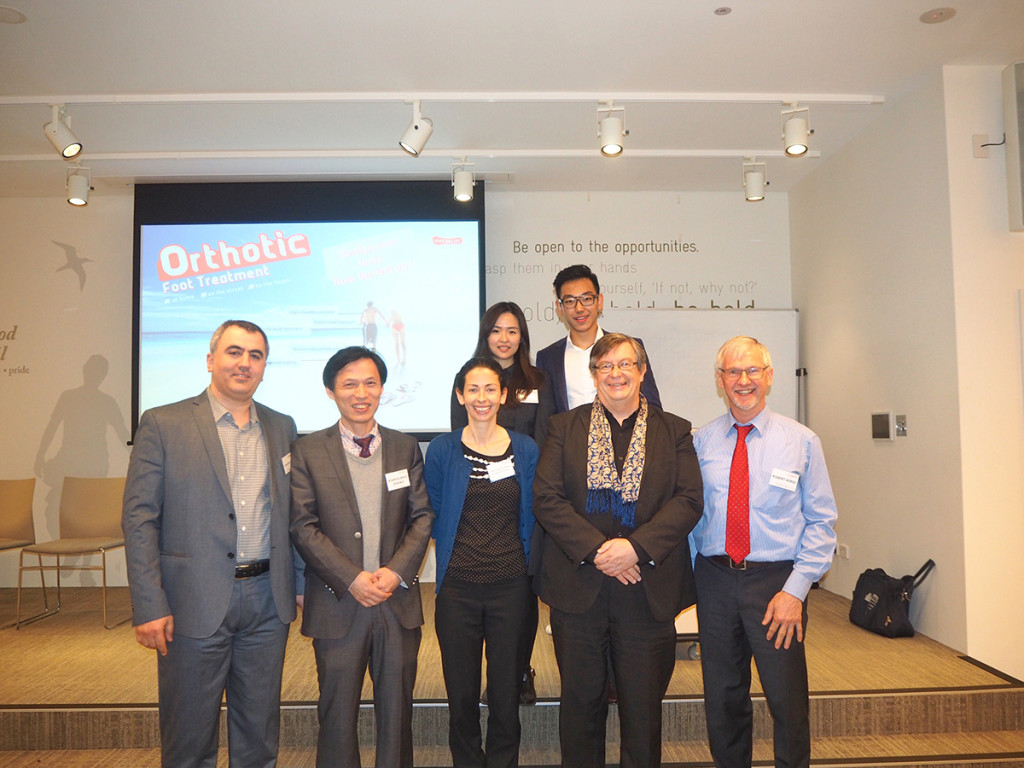 Many opportunities for valuable networking throughout the course of the day