Dan Archer Medical is committed to incorporating the latest cutting edge footwear design into each of its Foot Bio-Tec shoes. This includes special design elements in every Foot Bio-Tec shoe based on research into the dynamic in-motion functioning of footwear

Dr Martin Spink, Conjoint Lecturer, Podiatry Discipline of the Faculty of Health & Medicine, The University of Newcastle doing research into & collecting dynamic in-motion plantar pressure data
Demand stepped up for off-the-shelf orthotics*
As Australia's elderly population grows and aged healthcare funding is restricted, a more
pressing need has emerged for affordable foot-pain solutions for this demographic.
——————————————————————————————–
By Jayamala Gupte.
Experts consider Australia's ageing population a possible healthcare funding crisis in the making. As fewer households have children and the elderly live longer, the growth rate of the elderly population is expected to double while that of the traditional workforce-age demographic slows to near zero.
There is also growing concern that as the country's ageing population increases so will the chances for reduced health benefits and funding, and pressure to provide lower-cost-effective solutions.
One area where such pressure exists is foot pain, something that affects the majority of middle aged and older people. The traditional first step to resolving foot pain starts with a visit to the podiatrist, but higher and ever rising costs for care means that the elderly are seeking other options.
Dr Daniel Zhang, Director at Sydney's Dan Archer Medical, which produces the clinical trial-backed Foot Bio-Tec premium orthotics, says for ongoing ankle, heel and knee pain, medications can't help in the long term.
What will help, he asserts, is setting right the faulty biomechanics that are the common cause
of foot pain in the majority of sufferers.
Dr Zhang says it is the over-pronation of the foot, leading to an inward turn – something that
happens to 70 per cent of people – that causes such widespread foot pain.
"As Government seeks to reduce its healthcare costs, pharmacists are now required to provide
additional services and products to support preventative health in a primary care setting," he said. "One way is for pharmacists to advise customers to realign the body to reduce ankle, heel, knee and even hip pain by stocking medical-grade, evidence-based orthotic foot products.
——————————————————————————————–
"Normal pain killers may give relief for an hour or more, but often the pain returns. Pharmacists
should look to addressing the cause of the pain rather than just the symptoms.
"Once pharmacists have determined that the cause of pain isn't arthritis or the like, then for the majority of people suffering from foot pain it's due to faulty biomechanics. Excessive pronation can be corrected and is an opportunity that sits well in pharmacy as a lower-cost option that provides natural relief of foot pain."
Dr Zhang says over-pronation, or flat feet, is a common biomechanical problem that occurs in the walking process when a person's arch collapses on weight bearing. This motion can cause extreme stress or inflammation on the plantar fascia, potentially leading to severe discomfort and other foot problems.
Over-pronation is very prominent in people who have flexible, flat feet. The framework of the foot begins to collapse, causing the foot to flatten and adding stress to other parts of the foot. As a result, over-pronation often leads to plantar fasciitis, heel spurs, metatarsalgia, post-tib tendonitis and/or bunions.
There are many causes of flat feet. Obesity, pregnancy or repetitive pounding on a hard surface can weaken the arch, leading to over-pronation. Often those with flat feet do not
experience discomfort immediately and some never suffer any discomfort. However, when symptoms develop and become painful, walking becomes awkward and causes increased strain on the feet and calves.
* Excerpted from: Gupte J. 'Demand stepped up for off-the-shelf orthotics', Retail Pharmacy, Nov 2016.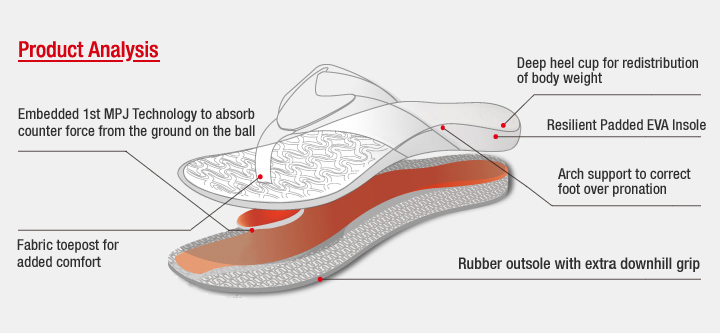 Headed up by Associate Professor Vivienne Chuter, Foot Bio-Tec orthotic footwear was showcased in a world-first presentation made by the Podiatry Discipline in the Faculty of Health and Medicine of The University of Newcastle at the ASICS Sports Medicine Australia Conference, held on the Gold Coast, 21 – 24 October 2015.
Foot Bio-Tec orthotic footwear was reported to significantly reduce foot pain, greatly improve foot function & markedly increase user comfort.
Download CPD Education Program at below link
Australian University report demonstrates Foot Bio-Tec orthotic footwear significantly reduces foot pain, improves foot function & foot health.
Click Here for full report.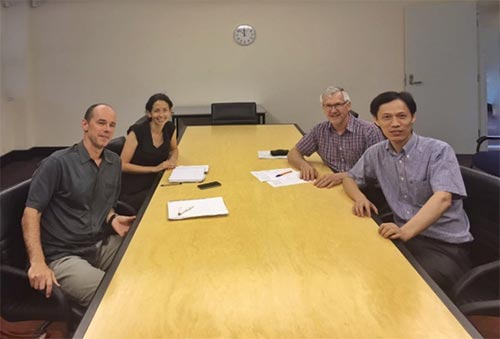 Foot Bio-Tec CEO Dr Daniel Zhang (m.b.b.s Acu. AHPRA) and Product Manager Robert Herde discussing joint research projects with Associate Professor Vivienne Chuter and Dr Martin Spink of the Discipline of Podiatry in the Faculty of Health and Medicine, The University of Newcastle.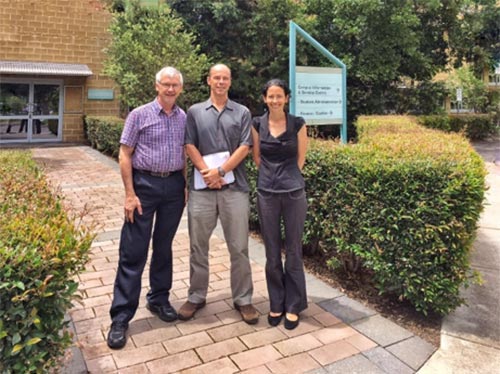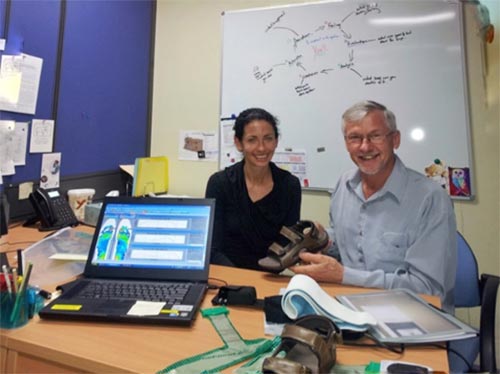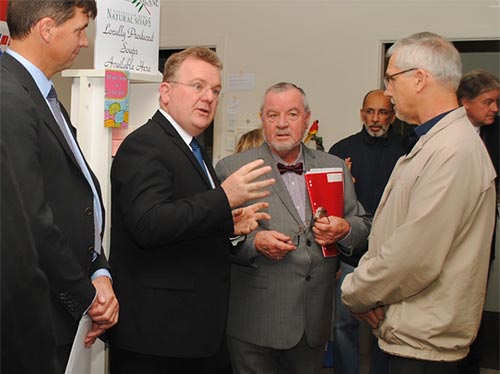 Product Manager Robert Herde (right) of Dan Archer Medical meeting with then federal Small Business Minister Bruce Billson (second left).