Lower Back Pain
Lower back pain is a common condition affecting a range of diverse populations. The cause of lower back pain is often multifactorial and, in a number of cases, the specific cause cannot be identified. In some cases, lower back pain may arise from intervertebral disc or nerve impingement. However, some lower back pain can be directly attributed to poor foot and poor lower limb biomechanics, such as excessive foot pronation.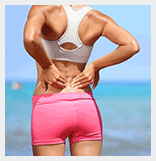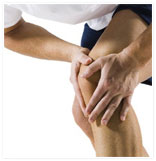 Knee Pain
When the foot excessively pronates (rolls inwards and the arch of the foot lowers), the leg also tends to rotate internally. When the leg rotates internally, the pelvis becomes prone to tilting forward, increasing the curvature of the spine in the region of the lower back. This increased lumbar curvature (also known as lumbar lordosis) can increase the tension on the muscles in the lower back, causing strains and pains.
Tired Legs
In addition to lower back pain, excessive foot pronation can cause leg muscle pain and may also increase the risk of developing knee problems. Standing for long periods of time, and exercising, can exacerbate the problems associated with excessive foot pronation.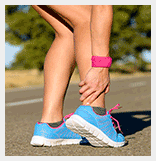 By addressing any underlying excessive foot pronation, over-the-counter orthotic foot devices can significantly help relieve lower back pain and strain. Similarly, orthotic foot devices can also significantly help relieve any associated knee problems and leg muscle pain.