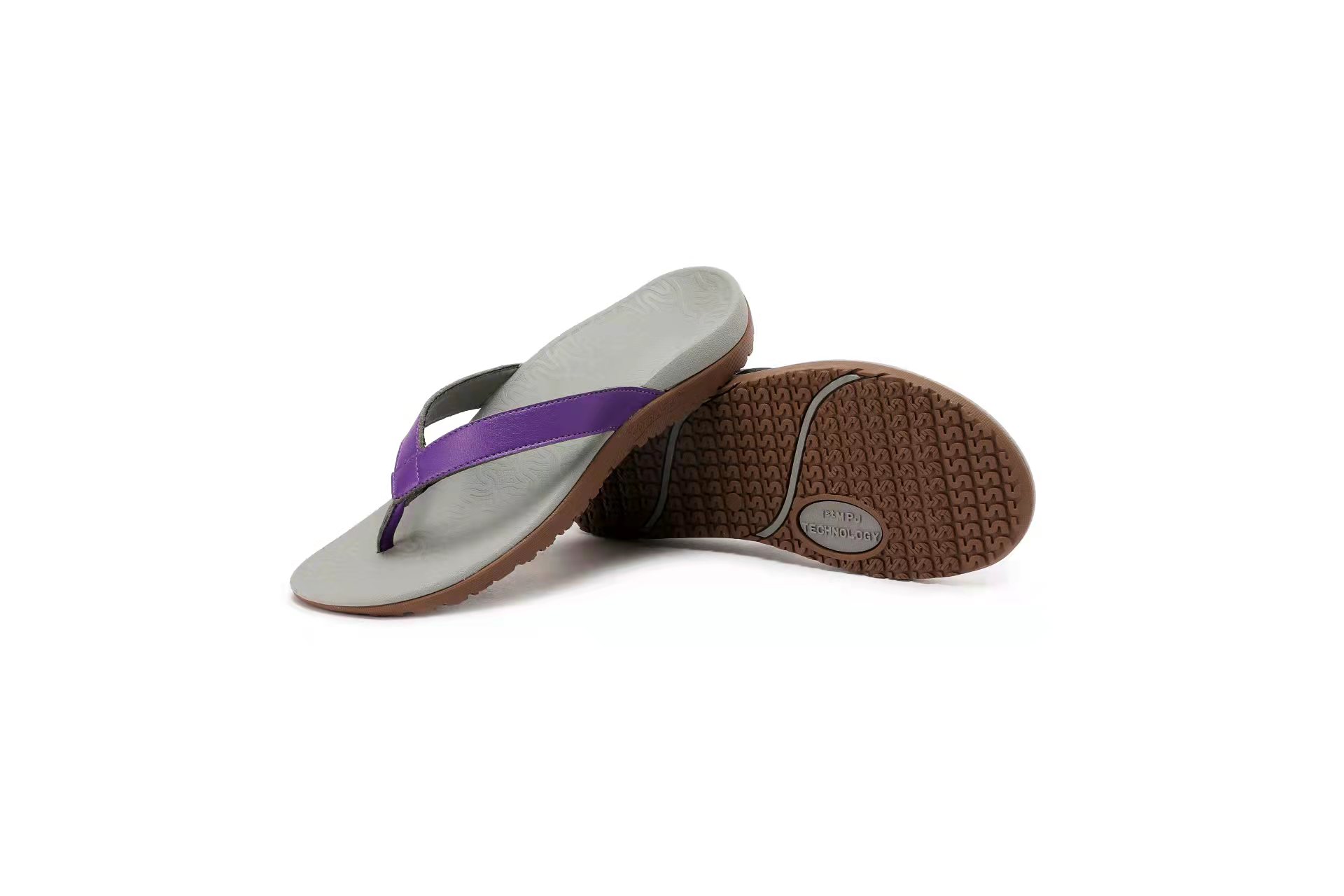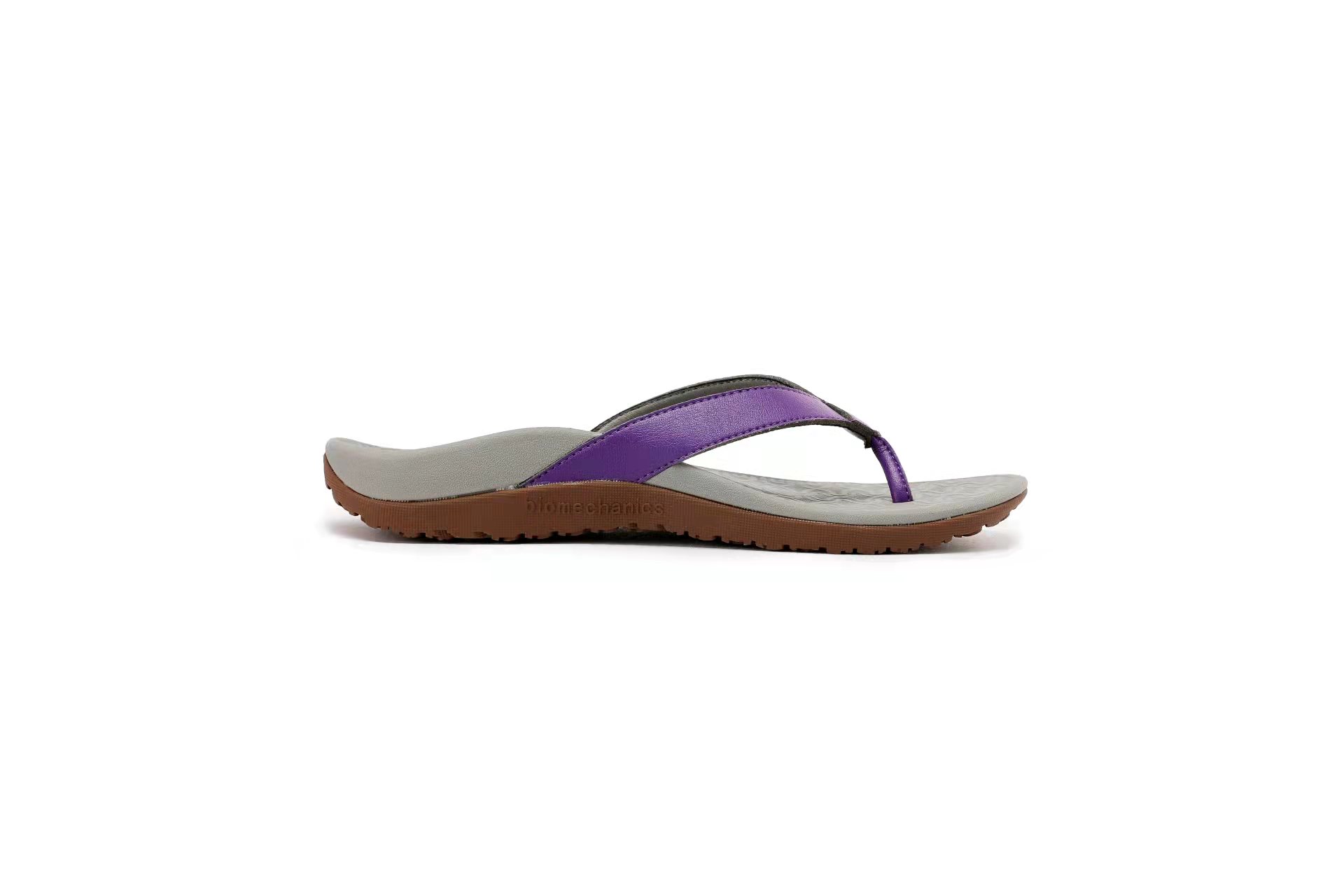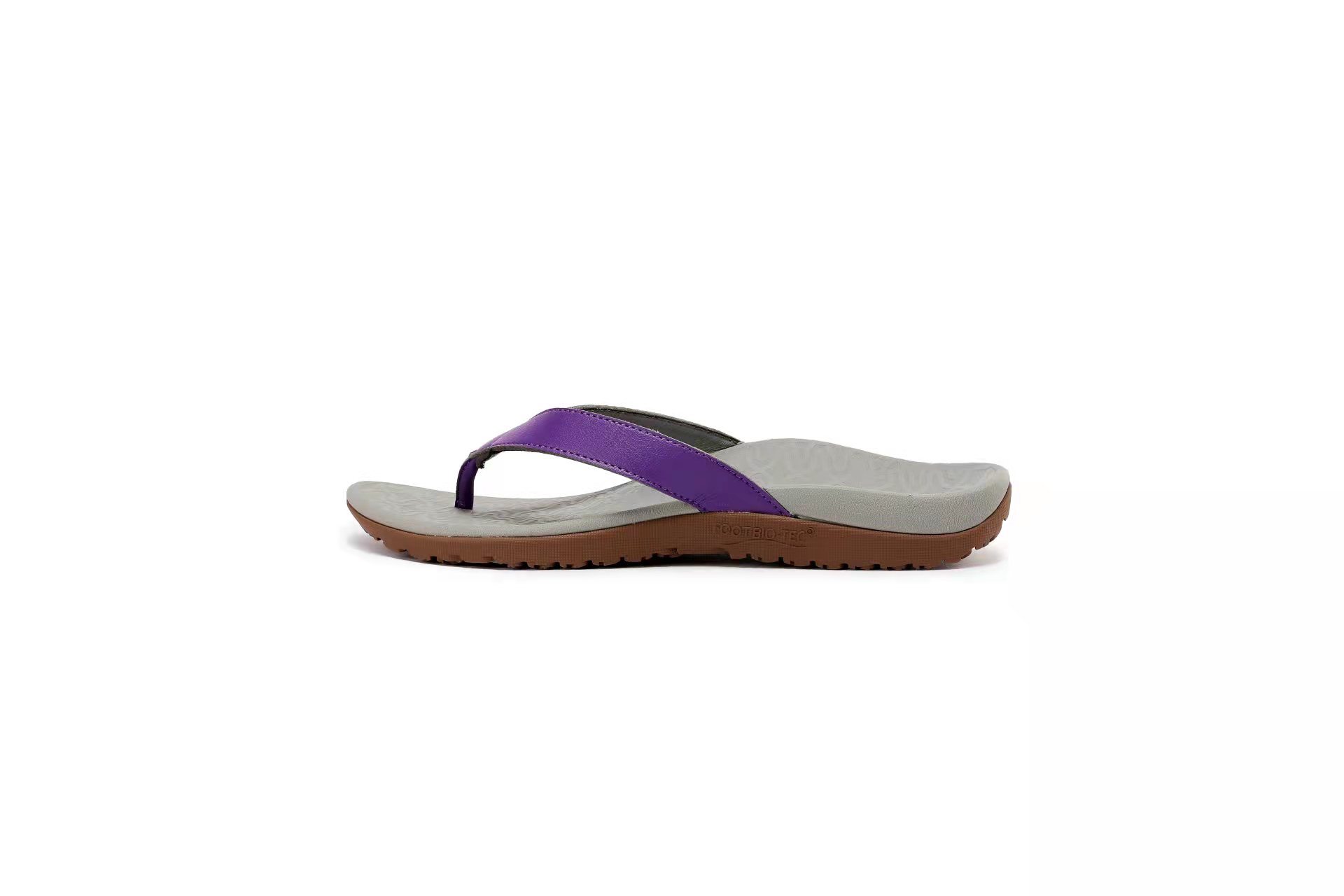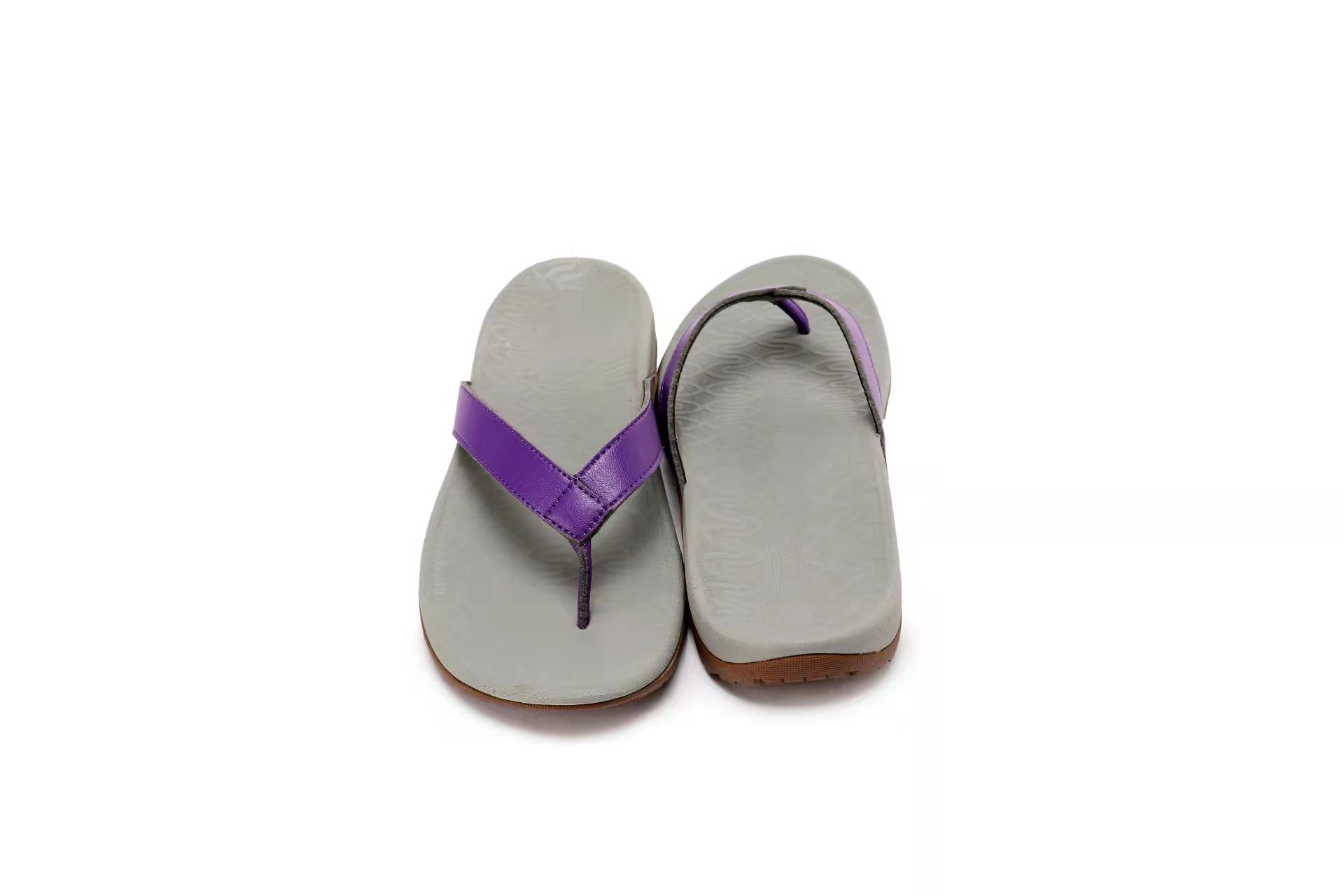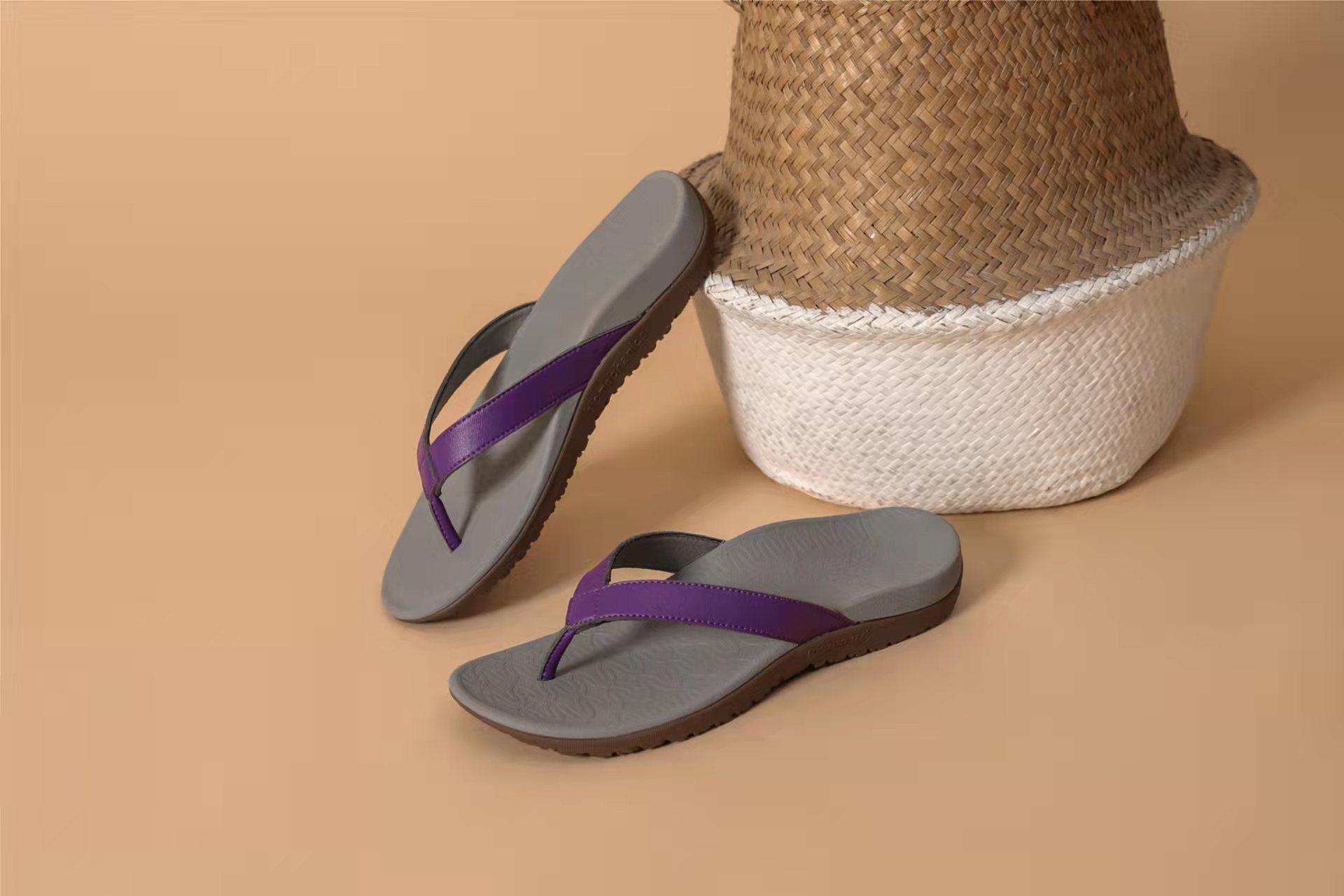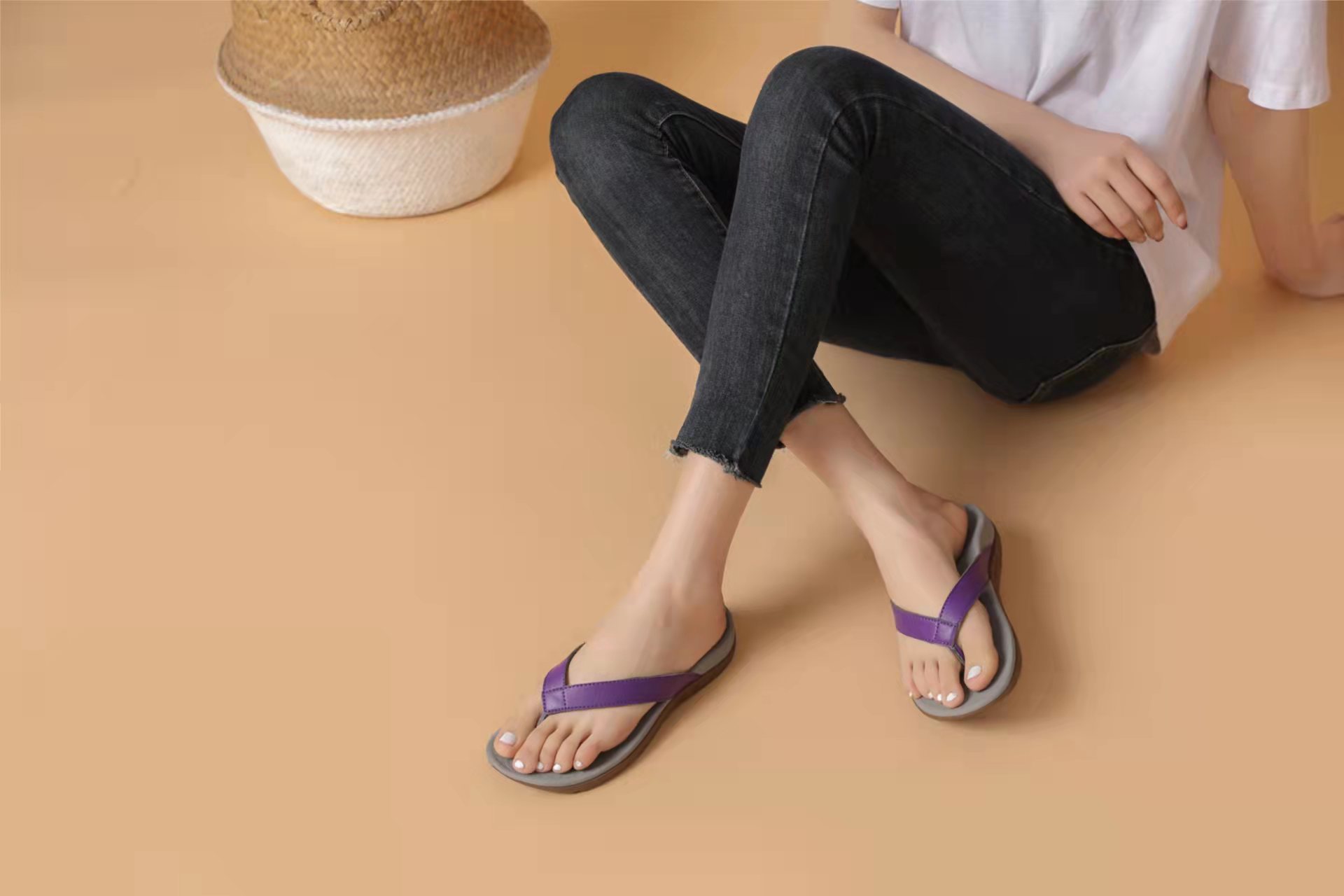 Rose Purple
Rose Purple – Women's Non-adjustable thongs (water-resistant). Soft Micro-fibre leather straps and toe post, EVA insole/arch support along with rubber outer- sole.
You are strongly recommended to check our size chart.


Note:
1. Please choose from Foot Bio-Tec Label Size column when placing orders.
2. Measure both feet separately and, if applicable, use the length of your longer foot.
3. If you have broad, swollen or plump feet, please choose our adjustable styles.
4. If unsure, please Click Size Guide, and refer to the below diagrams & the above columns labelled: Foot Length (A) and Maximum Toe Length (B).
5. Please contact us if you need further assistance.